Get Prequalified
FIXED RATE SALEABLE Investment Properties:
Servicing Retained: Non-Owner occupied Single Family Residences or 1-4 Units









FIXED RATE HOME EQUITY LOAN:
Primary Residence or Second Home 1st or 2nd lien
4



15/15 HELOC: Minimum loan amount $10,000, Maximum $1,000,000. The current rate is the Prime Rate as published in the Wall Street Journal plus a margin of 0%. The current prime rate in effect is 7.00% with an APR of 7.097%. APRs are based on interest only. Maximum Rate 18%. The rate is variable and is subject to change monthly. NO PREPAYMENT PENALTIES. 
Maximum Combined LTV 70% based on current appraised value or current tax assessed value.
Home Equity Fees generally range between $500-$1500.
Eligible Occupancy Type: Primary Residence and Second-Home single family residences (tiny homes are ineligible).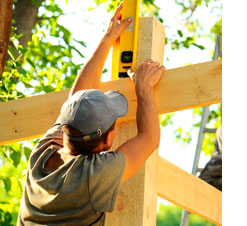 Primary Residences: Maximum Loan to Value (LTV) is 80% of the acquisition costs or the appraised value, whichever is less.

Second Homes:

 Maximum LTV is 70% of the total acquisition costs or the appraised value, whichever is less.
MORTGAGE OFFICERS
Helen Wachtel | (802) 275-3902 | hwachtel@brattbank.com | NMLS#488141
Linda Hescock | (802) 464-7537 | lhescock@brattbank.com | NMLS#1536097
Mia DeAngelis | (802) 275-3903 | mia@brattbank.com | NMLS#487902
All Rates are subject to change unless you lock your rate.
Please discuss Rate lock options with your Mortgage Officer.
Brattleboro Savings and Loan NMLS#446356
1.  Annual Percentage Rate (APR), points, and interest rates are indications only, and are subject to change without notice. Qualification is subject to credit, underwriting and property approval. The annual percentage rate (APR)* quote are based on a loan amount of $100,000.
2.  Maximum Loan to Value (LTV) – contact one of our Mortgage Officers for Maximum LTV options. LTVs are based on a 20% down payment. Down payments less than 20% will require Private Mortgage Insurance (PMI) 
3.  Monthly Payment Per $1000.00 represents the monthly principal and interest only, and, does not include monthly taxes, homeowner's insurance, HOA type fees or monthly private mortgage insurance premiums. 
4.  Home Equity Loans and Home Equity Lines Or Credit cannot exceed a combined total Loan to Value (TLTV) of 70% based on the appraised value or the current Town Tax Assessment. At discretion, BS&L has the right to require an appraisal by an independent certified appraiser.
5.  Rates and terms are subject to change without notice.