"As an organization and employer, we're defined by our people—neighbors helping each other for everyone's benefit."
- MICHELE HACKETT, VP, CULTURE OFFICER

 
Interested in working with us?
BS&L was founded in 1912 as a mutually-owned, cooperative savings association, and while we're now a full-service bank (still a mutual!) we continue to serve our three main stakeholders —our employees, our customers and our communities—with laser-like focus. We foster a culture of excellence and teamwork, actively respect, value, and support diversity and are proudly a Certified B Corporation®. We're looking for employees who will share our passion for working in a fun and supportive environment, providing top-level service to our customers (who we tend to know) and leading our communities into a better future, while working hard, growing and advancing. We may be small, but we're mighty. Sound like you?
If you would like to join our team, please email a cover letter and resume to
mhackett@brattbank.com
or mail to:
Brattleboro Savings & Loan  |  Attn: Michele Hackett  |  PO Box 1010 Brattleboro, VT 05302
An Equal Opportunity/Affirmative Action Employer/Member FDIC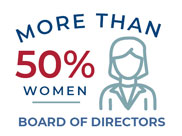 Vice President, Regional Banking Manager

MAIN OFFICE, BRATTLEBORO
The Vice President of Retail Banking, under the direction of the SVP, Senior Retail Officer, is responsible for building a strong Retail management team through training, coaching and building upon the overall strengths of the entire Retail management team. This will include new product rollouts, branch performance, compliance oversight, IRA management, and consumer lending. In conjunction with our Commercial Banking team and assigned Branch Managers, the VP, Retail Manager will be responsible for increasing market share within the assigned market, growing the banks' customer relationships and managing the overall profitability of each of the offices.
Primary Duties and Responsibilities:
Under the direction of the SVP/Senior Retail Banking Officer, works to establish customer service standards and sales goals for deposit services at assigned offices. In conjunction with the other Managers, oversees the effective, efficient and friendly delivery of products and services to customers while maintaining security procedures at all times.
Is responsible for staff development which may include training and coaching through one-on-one meetings, retail banking staff meetings and other ways to ensure that goals and objectives are met. In conjunction with the SVP/Senior Retail Banking Officer, the VP, Retail Manager is responsible for hiring staff as needed and approved.
Works with Branch Managers to develop new business with existing and prospective clients (in conjunction with the other departments of the Bank such as Mortgage and Commercial Banking) through outside sales calls and meeting with community leaders and other business members of the area.
Works with SVP, Retail Banking Officer in coordinating the development and implementation of ongoing programs including Customer Service initiatives, cross-selling programs, and deposit related operational needs.
Originates consumer loans. Refers mortgage and commercial clients to the appropriate teams.
Identifies new cash management service opportunities and works with the SVP, Retail Banking Officer to set up, train and support those business customers.
Acts as a liaison to Park Place Financial Advisors (Does not engage in discussion with customers/clients of investment options and/or services offered through Park Place Financial Advisors).
Works with each Branch Manager to oversee the operation of each office by resolving problems with customers or staff that need immediate attention.
Ensures operational processes and standard operating procedures (SOPs) are adhered to.
Provides direction to staff and/or handles more complex retail transactions.
Demonstrates leadership and takes ownership of institutional relationships with key business and operational departments.
Collaborates with the SVP, Senior Retail Banking Officer for PTO management, staffing coverage and other inter-branch related matters. This may include covering other offices from time to time.
Assists in maintaining and improving Retail's key platforms including Streamline, Vertex, The HUB, Share Drive, etc.
In conjunction with the Branch Managers, develops career/skill development plans for branch staff and monitors progress.
Provides quality product training and education to educate Retail employees on all levels of customer service and satisfaction.
In conjunction with each Branch Manager, ensures timely and meaningful performance reviews for branch personnel, coaching and counseling as necessary, resolving performance issues as necessary.
Participates in a variety of civic activities contributing to the visibility of the Bank.
Works with SVP, Senior Retail Officer to ensure that products and services are competitive in the market. Participates in new product development initiatives as appropriate.
Acts as a liaison between the Retail team and other departments of the Bank to ensure smooth operations and to develop a culture of cross-teams support.
Works with Branch Managers and auditors (both internal and regulatory) to complete compliance exams related to retail banking.
Resolves any security or maintenance issues with the assigned branches with support from the Banks' security officer and facilities manager.
Performs other duties and responsibilities as assigned.
Education, Skill and Experience Requirements:

Bachelor's degree in business, or 5 years equivalent in recent bank management experience
Three to five years of consumer lending experience
Three to five years of deposit services experience in banking
Sales experience in a goal-based environment
Experience in leading, motivating and developing a team
Excellent time management and organizational skills
Effective interpersonal and people management skills
Proven ability to mentor diverse age groups
Exhibits strong decision making and analytical skills 
Demonstrates effective verbal and written communication skills
Possesses strong computer skills with the ability to work with multiple software programs
Ability to multi-task in a high-paced professional environment
Commercial Credit Analyst

MAIN OFFICE, BRATTLEBORO
Under the direct supervision of the VP, Commercial Banking Officer, this position performs a variety of duties to support the Commercial Banking Officers in the determination of a Borrower's credit worthiness and ongoing portfolio maintenance. Duties include analyzing and spreading the borrower's financial information, assessing collateral, performing industry comparisons, stress testing, and analyzing business, personal, and global cash flows and debt service coverage. Typed comprehensive credit presentations will be performed that detail the findings of the analysis. The position will provide additional support as directed.
Duties and Responsibilities:
Works directly with the Commercial Banking Officers on new loan requests, renewals, and annual reviews.


Prepares and presents comprehensive credit presentations for all new loan requests and annual relationship reviews for consideration by the direct supervisor, Senior Commercial Banking Officer, President & CEO, Loan Committee, and Board of Directors, as required.


Thoroughly analyzes and presents business tax returns, personal tax returns, internal financial statements, and industry data, using the Bank's spreading templates. Adjust or create templates as necessary to fit individual loan requests.


Analyzes and spreads financial statements to assess a borrower's financial position and repayment capacity. Including, calculation of cash flow (stand alone and global), industry specific financial ratios, performance ratios, identification of trends, management quality, collateral analysis, and alternative repayment sources.


Identifies potential areas of risk and risk mitigating factors, associated with repayment ability, industry trends, markets, collateral, or management experience.


Assists with the ordering of appraisals and other collateral valuations and maintains a working knowledge of appraisal valuation methods and concepts to review completed reports for accuracy.


Attends internal and external joint meetings with Commercial Banking Officers and customers/prospects, as appropriate.


Verifies financial packages for completeness. Follows up and collects current financial statements and information as necessary.


Works with Commercial Banking Admin to ensure files are complete and thoroughly documented.


Ensures that underwriting is completed in conformance with Loan Policy and other established Bank policies.


Assists in maintaining the accuracy and appropriateness of assigned credit risk ratings.


Engages commercial appraisers as directed. Reviews appraisals to ensure accuracy, quality, and trends. Completes appraisal reviews in conformance with established review procedures.


Prioritizes to meet deadlines of the Commercial Banking Officers.


Prepares reports for the commercial department, including monthly and quarterly reports for the Loan Committee and Board of Directors, and reports needed for commercial auditors, as necessary.


Participates in audits for the commercial department and interacts with auditors, as necessary.


Performs annual compliance audits for Reg-U (Stock), the Fair Credit Reporting Act, and Spousal Signatures, and presents the audit results at the Management Compliance Committee annually.


Maintains a working knowledge of commercial loan documentation and relevant regulations.


Performs other duties, as assigned.
Education, Skill and Experience Requirements:
Bachelor's degree in business or 3+ years equivalent recent experience.


Ability to understand accounting concepts, tax returns, economics, and financial ratios and concepts.


Ability to write reports and business correspondence with a strong level of analytical/quantitative substance, and the ability to present these reports at meetings.


Ability to solve practical problems and deal with a variety of variables in situations where only limited standardization exists.


Organized and detail oriented. Capable of working in a team environment and independently. Has ability to plan, set priorities, multi-task and meet deadlines.


Self-starter with strong initiative.


Able to maintain confidentiality.


Exhibits strong decision making and analytical skills.


Proficient with Word, Excel, and Outlook applications.


Positive attitude and professional customer service required.


Community minded.
COVID-19 considerations:

We continue to follow CDC guidance.

"We're a community bank, and Community Appreciation
Day is one of the ways we celebrate what that means."



- KAREN FORTIER, ASSISTANT VICE PRESIDENT OPERATIONS