"As an organization and employer, we're defined by our people—neighbors helping each other for everyone's benefit."
- MICHELE HACKETT, VP, CULTURE OFFICER

 
Interested in working with us?
BS&L was founded in 1912 as a mutually-owned, cooperative savings association, and while we're now a full-service bank (still a mutual!) we continue to serve our three main stakeholders —our employees, our customers and our communities—with laser-like focus. We foster a culture of excellence and teamwork, actively respect, value, and support diversity and are proudly a Certified B Corporation®. We're looking for employees who will share our passion for working in a fun and supportive environment, providing top-level service to our customers (who we tend to know) and leading our communities into a better future, while working hard, growing and advancing. We may be small, but we're mighty. Sound like you?
If you would like to join our team, please email a cover letter and resume to
mhackett@brattbank.com
or mail to:
Brattleboro Savings & Loan  |  Attn: Michele Hackett  |  PO Box 1010 Brattleboro, VT 05302
An Equal Opportunity/Affirmative Action Employer/Member FDIC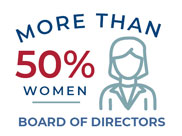 Teller

BRATTLEBORO, MAIN OFFICE
This full-time position is responsible for providing fast, friendly, and efficient service to customers in the handling of their banking transactions and requests for information while maintaining proper security procedures at all times. Some Saturdays will be required.
Essential Duties and Responsibilities:
Provides friendly, fast, and efficient service to customers by handling deposits, withdrawals, cashing checks, closing accounts, processing loan payments, and payoffs, selling traveler's checks, processing cash advances, selling and redeeming bonds, etc.  Providing access to safe deposit boxes, re-pinning debit and ATM cards, and helping with customer concerns and questions.  Responds to customer's requests for information regarding banking services and cross sells as appropriate.  Refers more complex transactions to the appropriate team member.
Performs daily responsibilities such as processing night drop deposits and mail transactions.  Prepares recap sheets for Finance Department.  As requested, opens and closes branch following proper operational and security procedures.
Counts, proves, and packages currency and coin.
Balances daily according to procedures.
Maintains superior customer service through the following ways but is not limited to:  quickly making eye contact and providing a friendly greeting to all customers in the bank, using customer's name during transaction, thanking customer for the business and finding other ways to create a friendly professional rapport with customer.
Maintains a neat work area and maintains customer confidentiality.
Works with the rest of the Retail banking team and other operational areas using good communication and a positive attitude to maintain a team atmosphere.
Performs other duties and responsibilities as assigned.
Education, Skill and Experience Requirements:
Basic computer skills


Excellent math skills


Excellent verbal communication skills


Ability to interact with variety of personalities


Ability to cross sell bank products


Strong interpersonal skills


Physical Requirements:
May be required to lift up to 50 lbs.



Will be required to move bags or other containers of coins



Will be required to stand for extended periods of time



Extensive keyboarding required



Occasional bending and stooping required
COVID-19 considerations:
We continue to follow CDC guidance.

"We're a community bank, and Community Appreciation
Day is one of the ways we celebrate what that means."



- KAREN FORTIER, OPERATIONS MANAGER